Berkun Air - An Authorized Trane Air Conditioning Dealer
Sales, Service & Installation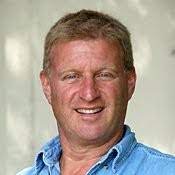 Jeff Berkun has been in the air conditioning trade since 1979 and learned a lot along the way. In August of 1999, Jeff ventured out to start Berkun Air in August of 1999. A year later, he purchased his own building where is still maintains his business.
At Berkun Air we care about each and every job, we take pride in being able to handle the most demanding air conditioning installations needs of Palm Beach's most demanding custom home builders and home owners throughout Palm Beach County. Berkun Air stocks the highest quality A/C systems and parts. We also employ the top technicians to service your system. You won't want to ignore your heating and cooling system.
Your HVAC system is a valuable mechanical system and needs periodic maintenance just like your car. Ignoring your system will cause it to break down more often, need replacement sooner, COST YOU MORE MONEY throughout its shortened life span, and most importantly, it might impact your health.
Whether you are building a new home or upgrading to a new, more efficient heating and cooling system for your present home or office, our new HVAC systems have a capacity, efficiency and price that will suit your needs and budget.