Berkun Air | Commercial & Residential Air Conditioning
Sales, Service & Installation
Since 1990, Berkun Air Conditioning has specialized in both residential and commercial air conditioning and heating.  Our expertise lies in large custom homes that are much more complete in nature. We have long been a preferred contractor to some of Palm Beach's nicest homes.  We specialize in VFR (Variable Flow Refrigerant) systems.
For almost 30 years, residents and builders of some of some of the finest homes in the nation have called upon Berkun Air Conditioning to provide design and insulation of some of the most advanced air conditioning and ventilation systems in the world. Berkun Air Conditioning has built a reputation as a contractor that can be counted on, not just to deliver on time, but to design and build systems that satisfy the strictest building code inspectors
Berkun Air - A Certified LEED Green Expert
In 2013, Berkun Air became a LEED Green Associate and was part of the design and build team
that built the first LEED Platinum home in Palm Beach, Florida.
Berkun Air is proud to be a LEED Green Associate and was a member of the design team for the first LEED Platinum Certified home in Palm Beach, Florida.  Our design suggestions to the architect helped this property earn this property LEED's highest and most prestigious honor, making it one of the most energy efficient and sustainable homes in the state of Florida.
If you're a developer, a LEED architect or LEED Builder, a Green Rater, Green Advisor or other, and need help designing leading edge air conditioning systems, air filtration systems and / or Energy Recovery Ventilation systems, or Variable Flow System, give Berkun Air a call (561) 842-4362
CALL US TODAY! (561) 842-4362
We Service All Makes & Models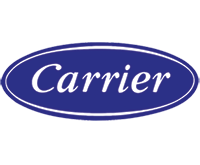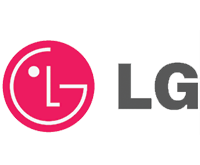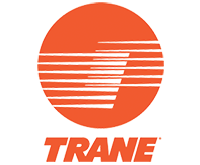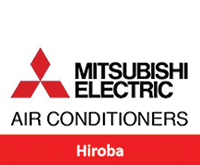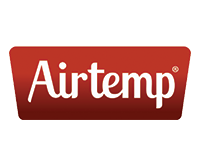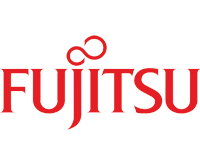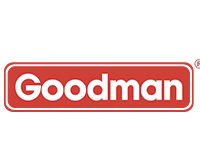 Top Palm Beach General Contractors Rely on Berkun Air Conditioning
Berkun Air Conditioning has been working with the leading Palm Beach general contractors for decades. They have many choices and the jobs they do are some of the most demanding for both new home and renovation projects in the nation, if not the world.
Any great general contractor (GC) in Palm Beach who specializes in very high end custom homes, knows the value of working with only the best subcontractors in the business. These GCs are responsible for building teams of experts with a proven track record. It's the GC's hide that is on the line, each and every project. When there is a delay, a cost overrun, or work isn't up to par, it has to be ripped out and redone -and this drives costs and deliverables through the roof.
It is the GC that takes the pressure when things go wrong. On the flip side, when everyone does their part as expected, they take the glory – and that's OK. This is why Berkun Air Conditioning is always called to bid on major Palm Beach projects.

C Federico
In May, 2015, just as the season is starting to heat up, my air conditioner stopped working. I talked to my girlfriends and over a period of a few days, I got the names of two firms. The first firm came to the house, I told them that it just stopped working, and the technician went outside and roughly 15 minutes later, he came back in and started talking about the age of my system and that putting money into it would be a waste of money given what he said, it was on its last leg. He game me a quote for a complete new system. I was kind of horrified actually, and my guard immediately went up. I've just seen way too many bait and switch tactics where service companies try and sell woman like me, things that we don't really need. I didn't trust what I was told.The following day, I had a technician come to my home from Berkun Air. I was expecting a similar story, but hoping for the best. I told the tech the same story, and didn't tell him about the quote from the day before. The young man came back to the front door, and told me that there was a relay that had gone out, and it was a simple, and common failure in units of this type. After hearing the price, and what was needed, I immediately told him to go ahead and do whatever was needed. It was a big relief knowing that this was a simple call and I wasn't going to have to be set back with a big expense.My first impression was that these guys want my business in the future. It's nice when you come across a firm that still has integrity. They deserve every bit of this review and more. Thank you Berkun Air.

Todd Luttier
ONLY! USE THIS COMPANY - for all of your AC needs! I had another company quote me thousands of dollars for a new air compressor. I called Berkun Air (whose name I got from a GIRLFRIEND! of all people). They came out and told me it was a $50.00 part that needed replacing, plus the labor. The work was done in a timely manner and so far, so good!Time will tell, but I went and looked at the issue myself and it makes sense!

Debbie Suftko
Very professional, knowledgeable and affordable! I've used Berkun Air for not only my personal home but also for my rental homes. A+

Star Smiley
Excellent!! The installers were personable, professional and knew what they were doing. I highly recommend Berkun-Air!!

Annette Weber-Stein
Berkun Air replaced our AC unit. They were respectful of our property and our time. There was a minor issue after installing and they returned and fixed the issue as soon as I called the office. I found the workers to be professional and knowledgeable. I highly recommend Berkun Air.